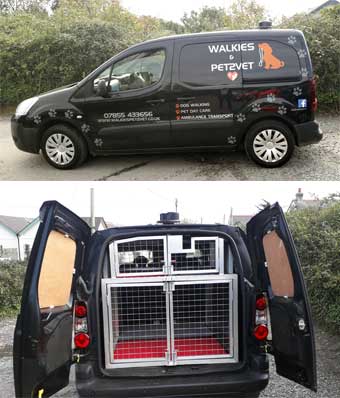 I work in partnership with CVETS emergency service and all of their users, providing an ambulance transportation service which allows busy households to ensure their pets get the best possible service at busy times.
The Pet2Vet service provides transportation of pets from their practice to the emergency out of hour's service. I also provide the same service to deliver your pet safely to your chosen practice the next day, which is extremely useful during work hours or the school run.
I provide transfers to Referral centres should this prove difficult for you, providing safety and care during the trip.
We all have busy lives and if your family friend becomes sick, it is not always possible to get your pet to the vet. I believe that a collection service to enable your pet to get there is timely and stress free for all involved. Owners will be updated and kept informed of delivery and a collection service is available should you require it to make things easier.
For those that do not have transport my service provides you with the sit and wait option for an additional £10, where I return your pet to your home following their appointment.
All crates are disinfected between pets using Vet Approved Trigene, I am fully insured